Intersolar is the world's largest solar exhibition, held in Munich every year. EnergiEngagemang was there to find out the latest in the world of photovoltaics.
Due to the pandemic, the Munich Fair, like many other events, has been closed and the last time we were there was in 2019. Three years later, it was finally time to see all the new products, meet suppliers and industry colleagues and, above all, be inspired. The maturation of solar energy is much more advanced on the continent and there is much to learn from.
REPowerEU
Interest in solar energy has been weaker in Europe in recent years, but with soaring electricity prices, interest in virtually all markets has increased enormously. And it will not decrease now that the European Commission has presented its new REPowerEU program.
Race for more efficient panels
There were no major product innovations regarding the solar panels themselves. It is clear that the existing silicon technology is dominant and that producers are competing with each other to have the most efficient panel. For example, Trina Solar, which we have worked a lot with, showed a new model where the all-black "standard model" is about 2-3% more efficient and is now up to 425W.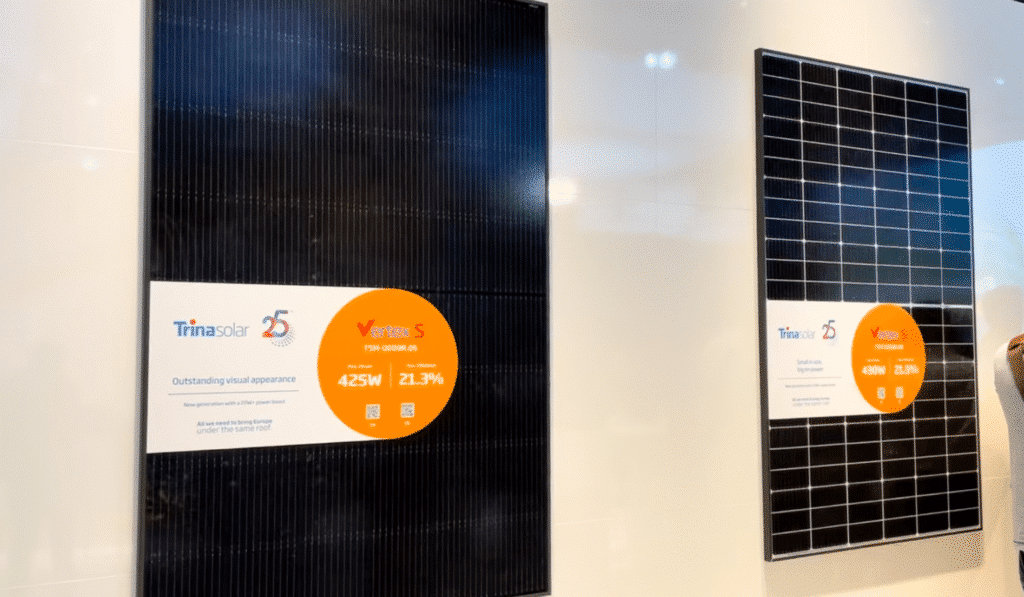 Batteries – not just for storage
Large batteries will be part of the future electricity system. For solar energy, it's not just about storage that can move solar power from day to night, but above all, batteries will play an important role in balancing our electricity grid. We have previously reported that HSB Solcellspark outside Strängnäs is part of the frequency market and it is here that the great potential for battery solutions exists. Here, suppliers have ready-made package solutions from 200 kW up to 4 MW. We hope to have some in place in the near future.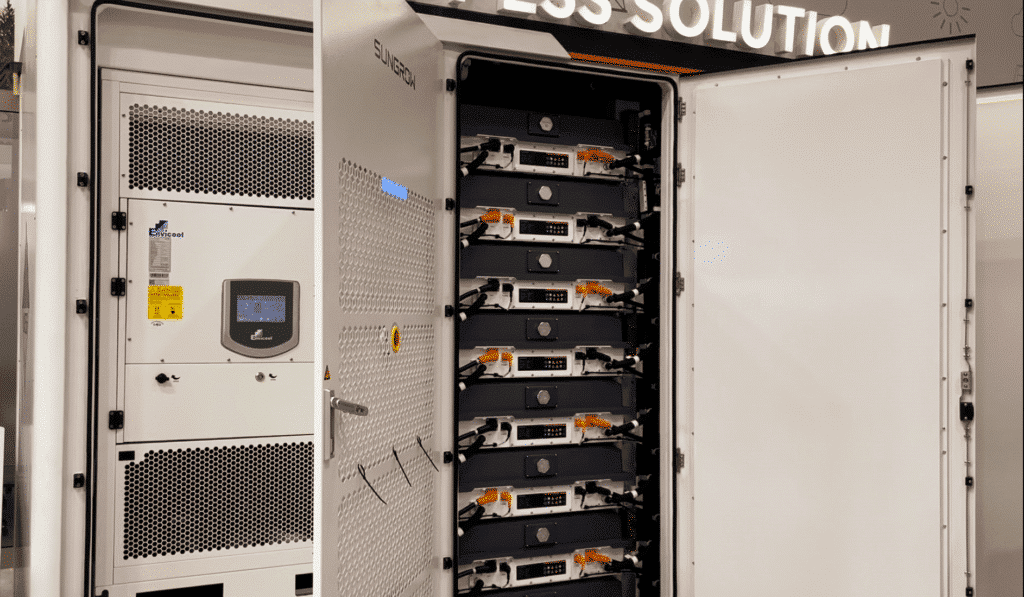 European suppliers
European solar panel manufacturers are breathing a sigh of relief as more consumers demand solar panels made in Europe. At the same time, it should be noted that many manufacturers still rely on imports of key components, especially from Asia, but there are exceptions. A company called Meyer Burger has developed a solar panel where even the silicon and solar cells in the panel are made in Europe.
At the fair, we met several different European manufacturers and for those who are interested, we can now offer an affordable alternative from AxSun, which has its production in southern Germany.
Higher price and longer delivery time – a major challenge for the industry
Like many other markets, there was a lot of talk about prices and delivery times. We have already seen price increases, especially for panels and mounting hardware, while many inverter manufacturers are reporting long delivery times. As the EU moves to accelerate the transition, demand is likely to increase further, which could lead to further price increases and challenges in getting materials on time. As an independent installer, we at EnergiEngagemang do our utmost to know which suppliers have the best products available to deliver to our customers.