Background
Swedbank has long been interested in sustainability issues, and solar cells are one way to produce the electricity consumed by the bank's offices.
In an interview with Eskilstuna Kuriren, Swedbank's head of real estate Harald Britting says: "We see this as part of the bank's commitment to sustainability.
Solution
In many bank branches it is practically impossible to put solar panels. Building your own solar park was the perfect solution. 920 panels have been installed on Selaön in Lake Mälaren.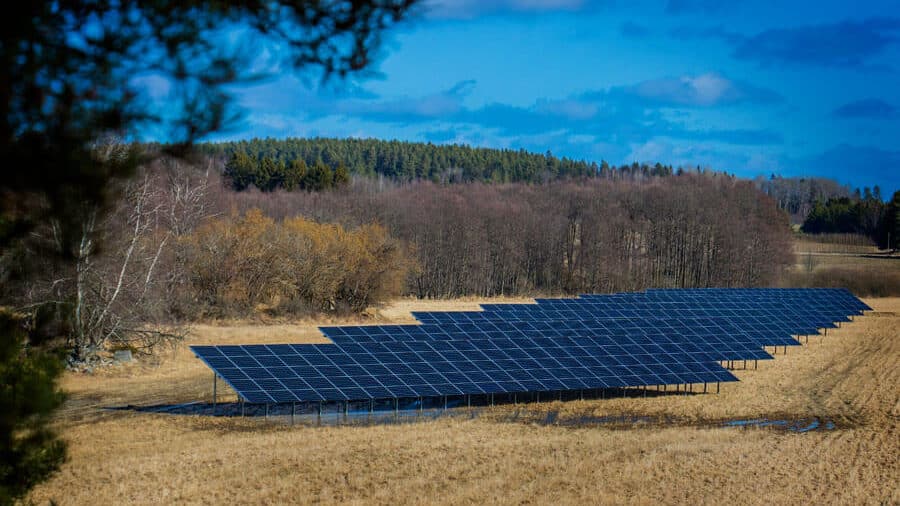 Result
This solar farm will produce the equivalent of the electricity consumption of 11 bank branches, which in turn represents 3.5% of the bank's total consumption. Harald concludes the interview with the possibility of more solar projects:
– Swedbank is clearly open to building more solar parks, even if there is no decision on that matter today.